Adding Value through Packaging: Prepared Meals
Prepared meals is a very popular and constantly developing category of products, open to all sorts of innovations. Using research from GlobalData,

Eloise McLennan

explores developments in convenient new packaging solutions and formats that facilitate quick preparation
Adding Value Through Packaging: Prepared Meals - Identifying pack formats and features that make a brand worth paying more for
Cooking a meal from scratch is a treasured past time for many consumers, bringing a sense of relaxation and achievement to accompany the eating experience. But for modern shoppers, the demands of hectic work and social schedules leave less time available to dedicate to preparing and cooking food. As such, prepared meals have become popular options for those looking for time-saving solutions that streamline the cooking process, allowing consumers to spend more time enjoying their meal.

The prepared meals category is ripe with innovation. Constantly developing, it is a highly competitive space, with manufacturers pulling out all the stops to outperform their competitors. Convenient packaging features and formats that facilitate quick preparation are already broadly applied in prepared meals, however, as packaging analyst Pawel Urban identifies in the recent GlobalData report, 'Adding Value through Packaging: Prepared Meals', manufacturers have also begun to explore new formats, designs and value-added features used for the packaging that address existing and future consumer needs.

The increasing number of single-person households, as well as rising ecological awareness, are influencing the way manufacturers look at packaging. Drawing from research detailed in the full report, we explore how these core lifestyle changes are driving innovation in the category and find out how prepared meals manufacturers can use packaging to stay ahead of the game in a crowded marketplace.
Adding Value Through Packaging: Prepared Meals - Identifying pack formats and features that make a brand worth paying more for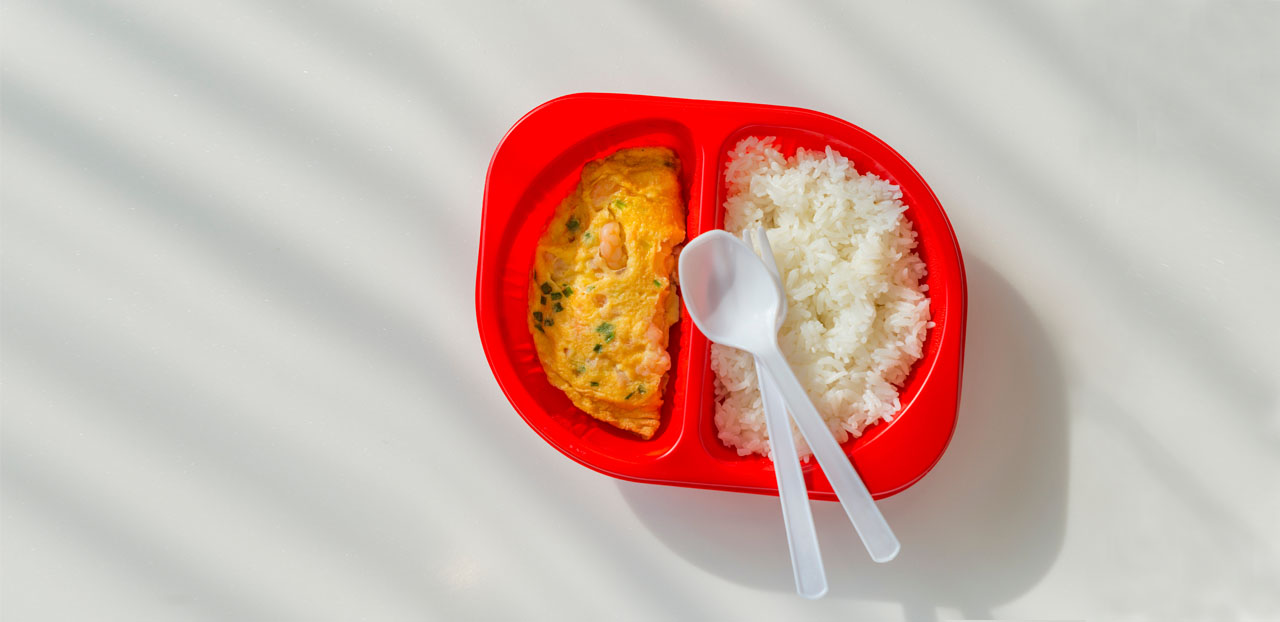 Portability is a necessity
It is vital that the packaging of prepared meals reflects the needs of consumers
Smaller pack sizes are easier to transport out of the home
Self-sustained packaging for preparing hot meals in almost any conditions
Busy lifestyles often come hand in hand with excessive travel, as consumers spend more time on the move between work and social engagements. For these on-the-go shoppers, portability is a necessity. According to GlobalData's 2017 Q1 global consumer survey, packaging that is easy to transport and to consume on-the-go is the preferred choice for 38% of respondents when consuming food or drinks away from home.

While it is fairly easy for consumers to purchase a meal from a multitude of locations outside of the home, choices are often limited if they cannot access the necessary cooking facilities, or simply do not have the time to stop and heat up the product. Having identified the need for hassle-free, portable offerings that address the issue of heating food on-the-go, manufacturers have begun to develop solutions that can be prepared and consumed in almost any location.

Self-heating formats, such as the Kobe beef hot steak lunchbox from Japan, provide consumers with a convenient way to eat hot meals outside of the home. Predominantly sold at large train stations, the chilled ready meal can be heated via an internal self-heating unit, eliminating the need for any form of external power. Convenient and fun to use formats such as this can enhance the eating experience, providing well-sized portions of nourishing food for passengers undertaking long trips.
Introducing packaging materials that are easy to recycle
In recent years, environmental concerns have become a key focus for consumers. As they become more knowledgeable about the impact that certain packaging materials and formats can have upon natural resources, shoppers are paying closer attention to the lifecycle of products, with particular significance placed upon the final disposal of the packaging.

As with any other FMCG product, it is vital that the packaging of prepared meals reflects the needs of consumers. With eco-friendly values influencing many consumer purchasing decisions, manufacturers have been quick to adapt packs in order to stay up-to-date with the preference for 'green' products.

Using recyclable packaging helps to foster a perception of responsibility and trustworthiness that is likely to appeal to consumers who feel more secure in the knowledge that the brands and products they choose are working to protect the environment. To address the issue in the prepared meals category, manufacturers have employed eco-friendly practices, including the use of plant-based materials, compostable and biodegradable parts, or components that are easy to separate for recycling.
IT IS VITAL THAT THE PACKAGING OF PREPARED MEALS REFLECTS THE NEEDS OF CONSUMERS
Adjusting packaging to consumers' lifestyles
As consumer needs and preferences change to reflect the demands of modern life, opportunities arise for innovations that address emerging gaps in the market. For manufacturers of prepared meals, the growing number of single-person households is a notable example of this. This demographic shift has sparked demand for new, smaller packaging sizes that are better suited to the needs of individual consumers.

Decreasing packaging dimensions offers multiple benefits for both consumers and manufacturers. Smaller pack sizes are easier to transport out of the home, which is ideal for shoppers who spend large amounts of time on-the-go. Moreover, compact formats help to reduce food waste and make it easier for consumers to store products at home.

The demand for new packaging sizes has fuelled innovation among manufacturers. As interest in bite-sized portions and snacking products increased, producers pushed the boundaries of prepared meals by expanding their product range with new items and introducing new packaging types into what had previously appeared to be settled, well-established categories. Oh Snap! Pickled vegetables are a notable example of how adjusting packaging helped to target snacking consumers with novel offerings. Sold in small, single-serve pouches that can be easily transported out of the home, the unusual positioning of the product extends consumption occasions of pickled vegetables from at-home to on-the-go situations.
Smaller pack sizes are easier to transport out of the home
Packaging for tidy and hassle-free consumption
To effectively target emerging opportunities, manufacturers have to respond to key needs and purchase motivators that influence consumer decisions. As time-scarcity and enhanced mobility drives shoppers to eat prepared meals in more unconventional environments, consumers are opting for high-performance, economically priced offerings that help them to maximise their time management and maintain a sense of control while they go about their daily tasks.


In this quest for functional value, consumers are looking beyond sensory appeal in search of visible benefits that can enhance the overall user experience. Packaging that incorporates in-pack heating features, which offer quick and efficient delivery, or brings an affordable fast-food experience into the home, can help brands to differentiate products from their competitors and appeal to time-conscious consumers.


Consumers are strongly focused on climate change, environmental deterioration, biodiversity loss, and resource shortages amid growing energy demands. Packaging manufacturers can address such concerns by exploring recyclable, compostable or biodegradable packaging materials and easily separable pack components, which are clearly on the rise in the prepared meal category. Moreover, developing smaller pack sizes can help brands to reduce waste, which can help to build brand credibility, as well as targeting the growing number of single-person households.